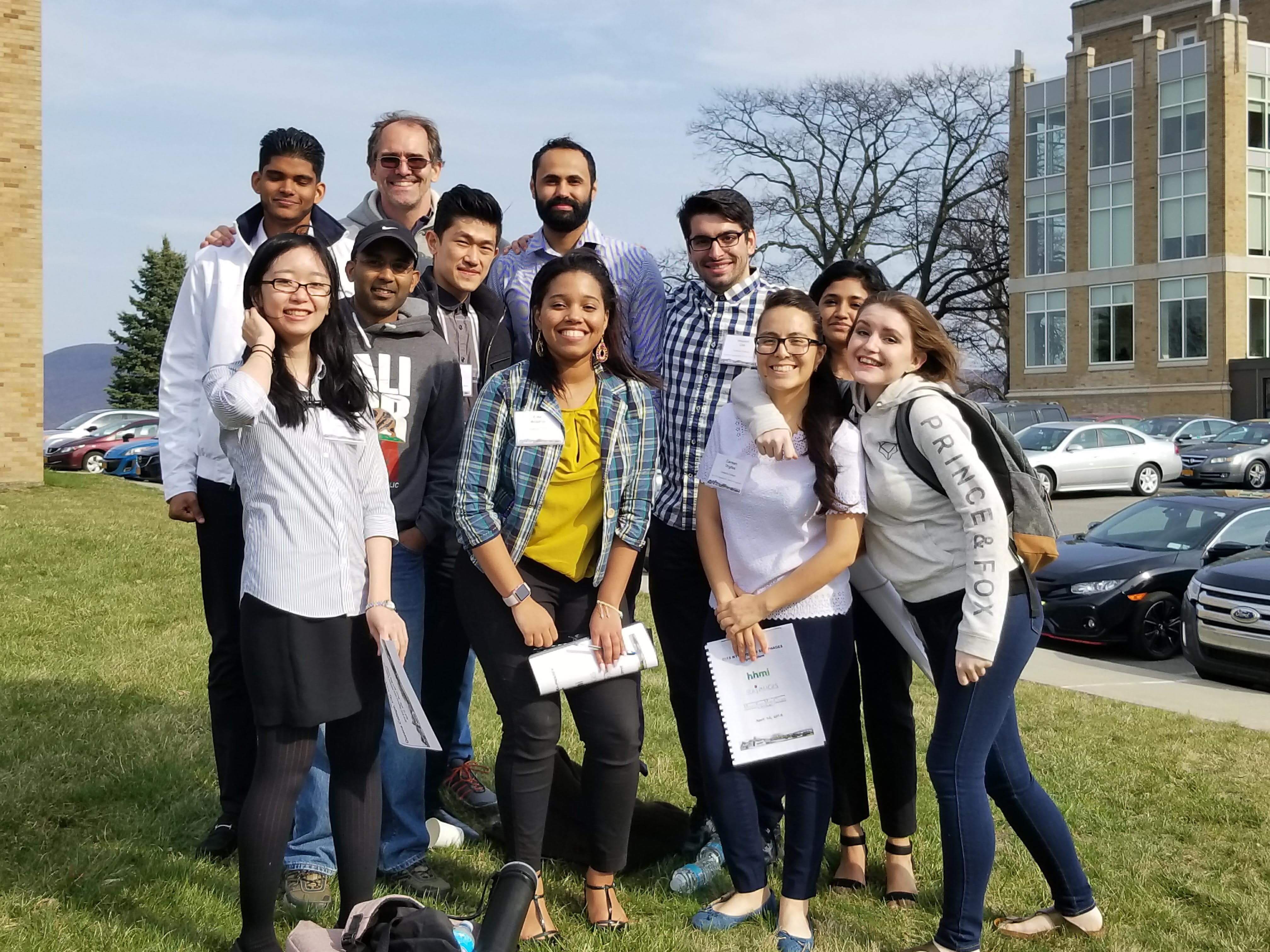 We attended the 2018 NYC SEA-PHAGES Symposium at Mount Saint Mary College on Saturday April 14.
The following students presented their research and took home three awards!!
Hisham Alrubaye presented  " Mechanisms of RNA Virus Thermotolerance Evolution" and received a First Place Poster Award.
Nanami Kubota presented "Mutations and Selection in Erwinia amylovora Phages Adapting to Host's Codon Usage Patterns", and received a Second Place Poster Award.

Sangeetha Tandalam & Irene Hoxie "Host-Acquired Factor Impacts Fitness on Subsequent Hosts in an RNA Virus"
and Lastly Carmen Urgiles presented  "Does Cell Growth Rate Affect Lysis Timing in Escherichia coli Lambda?" and received an Oral Presentation award.